Domino V10 – Statistics Dashboard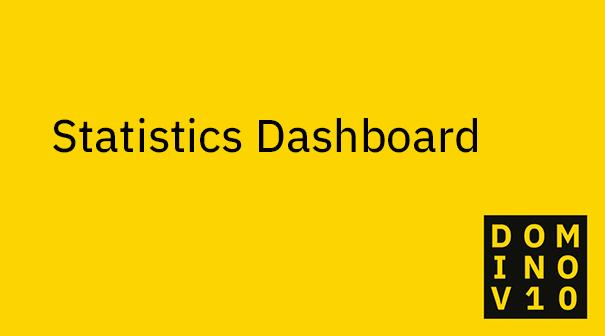 As a managed service provider supporting a wide range of Domino servers we were pleased to hear that Domino V10 has a new Statistics Dashboard, because the statistic reporting currently available in Domino can become vast and unmanageable and is missing any built-in analysis tools.
We've been testing the beta Domino V10 and can confirm that it now gives you the option to use cloud-based analysis tools that can access data from multiple servers and multiple domains as well!! This is a game changer for us, within our Managed Support services we can now add our customers Domino servers to one analysis tool to proactively manage their Domino infrastructure.
The new (default) dashboard view gives you a huge amount of information from 'transactions' to 'mail pending' and it also looks great too: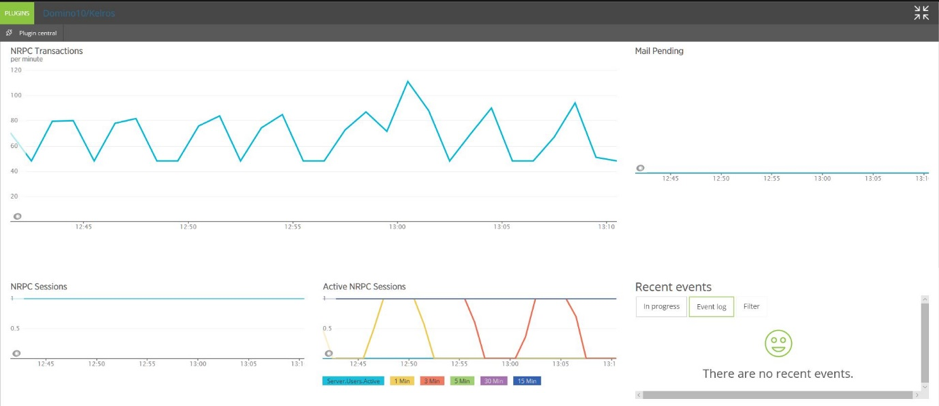 You can see information on server up times, mail delivery and documents opened: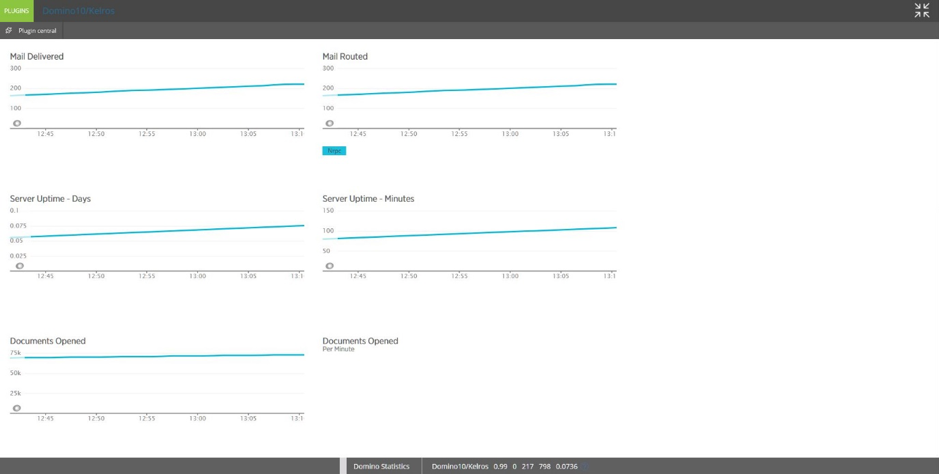 There's specific monitoring information for different types of Domino server e.g. for a Traveler server or a Domino http server running web-based applications, each view is tailored to the specific analysis set for that type of server.
Plus, the Dashboard can even give you a view of Databases in need of repair using the latest database repair technology in Domino V10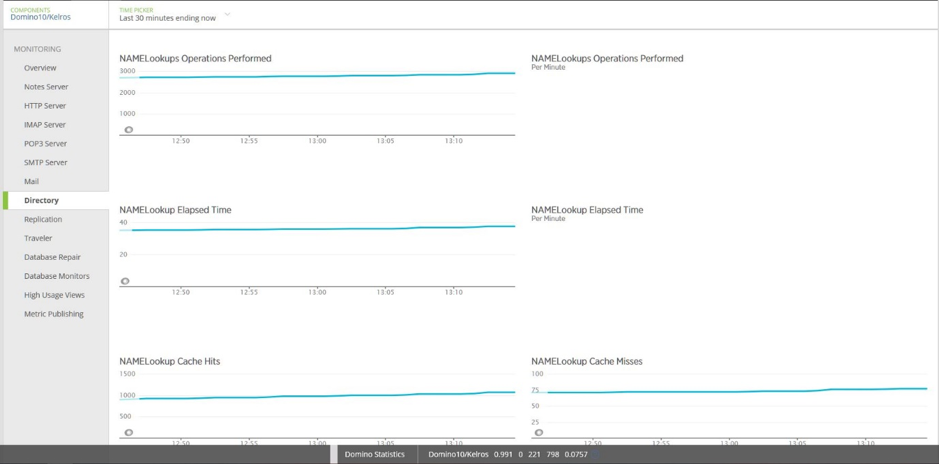 So, in summary the combination of new Domino V10 features and cloud-based analysis tools provides a significant improvement in administration functionality to those of us supporting IBM Domino Servers.