Top 10 Things You Need to Know About Domino Volt
Domino Volt makes building apps 70% faster.
Developers and business users with common web development skills can rapidly develop powerful, secure, and enterprise-grade workflow applications. Build web-based data capture forms and workflows using data from excel, multiple data sources, or from scratch.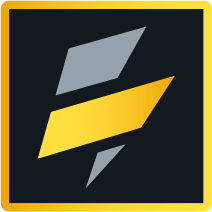 Top 10
1. Domino Volt is designed to both build new apps and extend existing Domino apps with new forms and workflows. It will be able to leverage existing Domino data and agents.
2. There are no limits to the number of applications you can create. Versions of Domino Volt apps can be made by making copies of them. This can be done through the duplicate option. Domino Volt apps can also be exported giving you the ability to save a version of the app at any given point and then revert back to that version if needed.
3. Building apps for anonymous usage is not supported in the first release of the Domino Volt. This is something HCL will add support for in a future release
4. Domino Volt provides an option to include your own CSS. This provides a way to enforce corporate guidelines for usability and branding. Themes included with the product provide a way to consistently style applications
5. Domino Volt apps are mobile friendly and responsive by design. The responsive settings can be set to any dynamic range and can include breakpoints for when to collapse to a single column and show/hide different elements of your app.
6. Domino Volt application runs client side with server interaction being limited to when a user opens or saves. This approach allows a single Domino Volt (and Domino) server to scale with little impact on server resource.
7. Data can be exported from any Domino Volt app in Excel spreadsheet format (xls). Each app can also expose its data through a REST API.
8. Role-based access is part of the set of workflow capabilities in Domino Volt. Access and permissions in each workflow stage are role-based.
9. Domino Volt apps are Domino apps. They can be opened in Notes and with Nomad. You can customize Domino Volt apps in Designer to adding styling and capabilities such as Views for Notes and Nomad client users. The one caveat to keep in mind is that client-side logic in the Domino Volt app will not work in Notes or Nomad.
10. Domino Volt includes an entitlement to HCL Enterprise Integrator. This has been included for future releases of Domino Volt to be able to access data from enterprises databases such as Oracle, DB2, and SQL Server.