Mail Support for Microsoft Outlook
Mail Support for Microsoft Outlook, expands mail client options for Notes and Domino
Mail support for Microsoft Outlook enables the use of either Microsoft Outlook or Notes as a mail client with an existing Domino infrastructure. Mail support for Microsoft Outlook works with Notes and Domino to help you create more engaged employees, avoid software replacement costs, and preserve the value of existing IT
Mail support for Microsoft Outlook enables you to connect a Microsoft Outlook client to a Domino V9.0.1 Server.  If you are a Domino V9.0.1 license holder, you can download mail support for Microsoft Outlook at no charge from Passport Advantage.
Mail support for Microsoft Outlook :
Supports a "bring your own client" model. Preserves the value of business-critical applications, while having the option to choose an email client that works best for you.
Leverages strength of the Domino back end. Enables you to connect a Microsoft Outlook 2013 or 2016 client to a Domino V9.0.1 Server and gain all of the advantages of Domino.
Provides social integration capabilities. Provides the capability to utilize the "free" plug-ins for exposing the Connections Files and Profiles services natively within the Outlook client experience.
Provides capability to use the native mobile applications for Mail, C&S and Contacts (Verse Mobile) and the social content (Connections Mobile).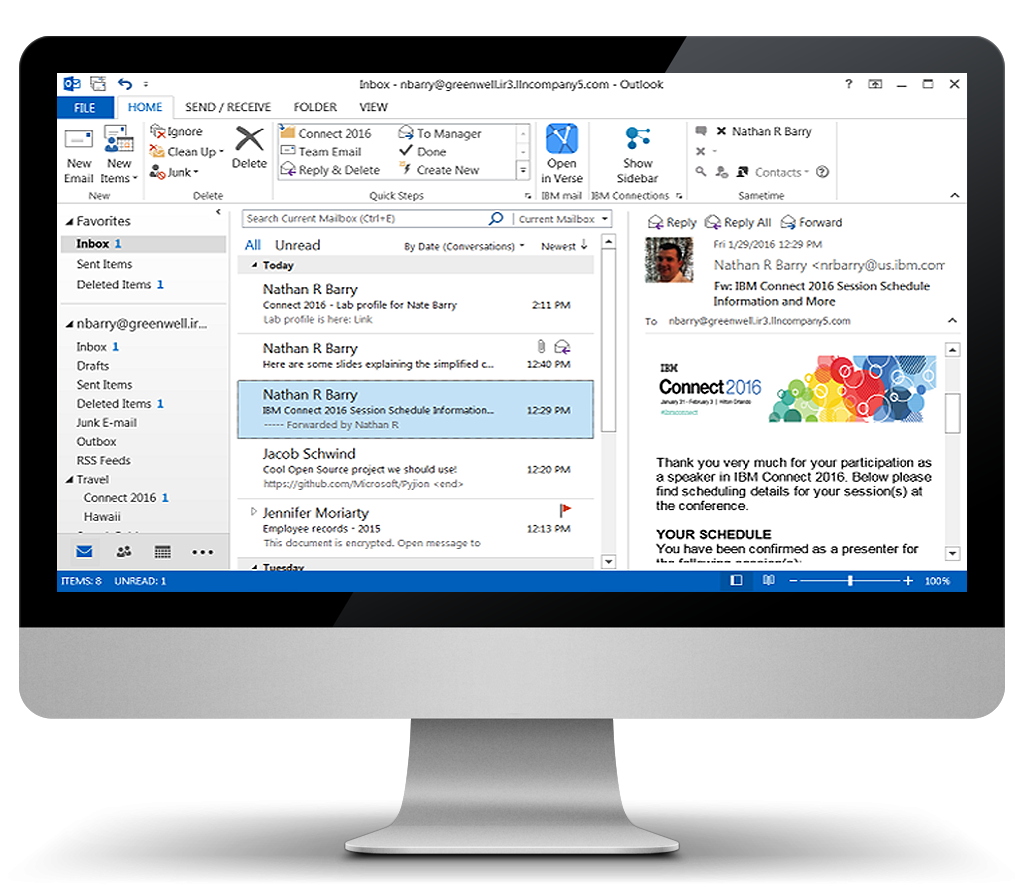 Why Kelros for Mail Support for Micrososft Outlook?
Kelros is uniquely placed to offer Verse, Notes, Domino and now IMSMO consultancy and integration services. Our experience of complex business processes and collaboration tools and technologies and our accredited software skills are unrivaled.
We have achieved outstanding results for clients throughout the UK and Europe with Verse, Notes and Domino integration, development and continued support.
Contact us to find out more. Alternatively, please use the Demo Request Form to request a demo and to have a Kelros consultant contact you today.