IBM Notes V10 on iOS anyone?
Notes Client Application deployed on iOS to run native Domino Applications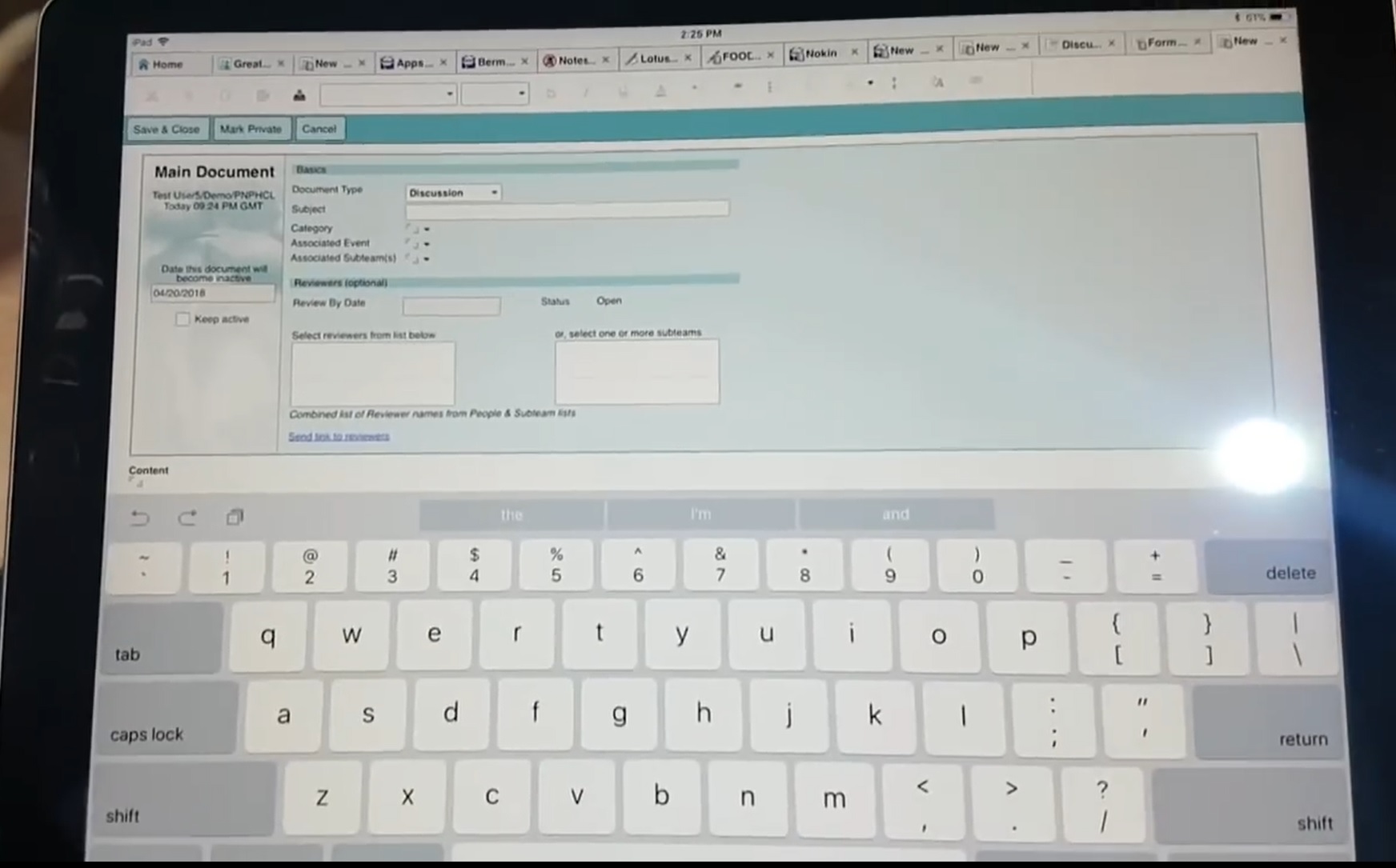 Been scratching your head trying to work out how to mobilise your legacy / native Domino Applications or how to makes the cost of re-writing these applications stack up? Well IBM may well have come up with a solution for you in Domino V10 with a Notes client application deployed on iOS!!!
It will be able to run your Notes applications directly from your Domino servers with no programming changes required.  All Lotuscript, formula language, ACLs all work and you will even be able to use replication to the device just like a full Notes Client.
Not only does this mean that you will you be able to use your existing Notes applications on an iOS device but you will be able to take full advantage of native Domino application development and Domino servers to deploy new mobile applications.
IBM Domino and Notes V10 will be released in 2018. Want to know more why not Contact Us and we would be happy to help